It was fun to wake up and see snow on the ground.  It wasn't much and it was gone by later in the afternoon.  It did change my plans a bit.
I have a few new sewing machine covers up.  They have a fall feel.  You know in selling we are always planning ahead.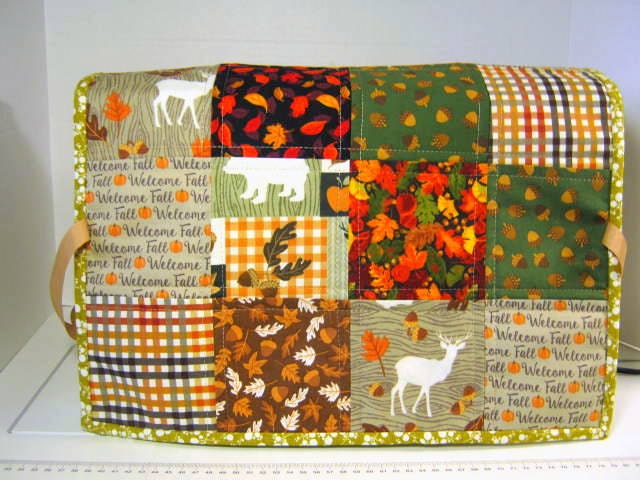 I had a stash of fall squares so I decided to make fall covers.
I did redo a photo for a very large cover I made.  I'm not the best photographer for certain but this one called for better photos.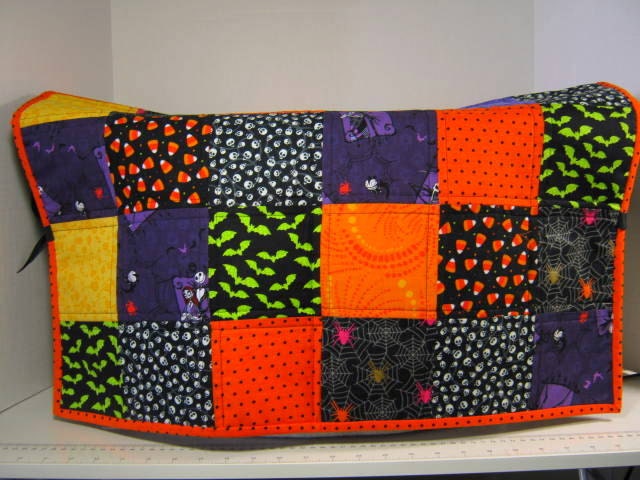 It's a Halloween cover.
I'm also making more so if you don't see one in colors you like do make sure to come back as I add more every month.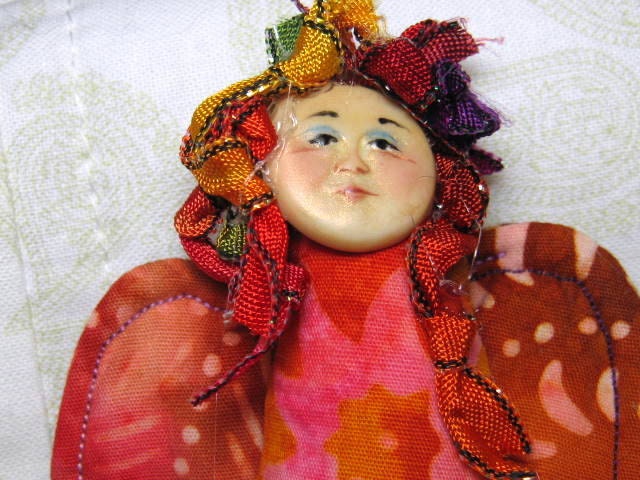 In the meantime, I made a new pin that's in my WhimsicalJD shop.  It has a wonderful button face from another Etsy seller.
That's all for know.  Wishing you all happy April showers to brink May flowers.