I love making sewing machine covers.  They are fun to make and I love all the wonderful ways I can put patchwork squares together.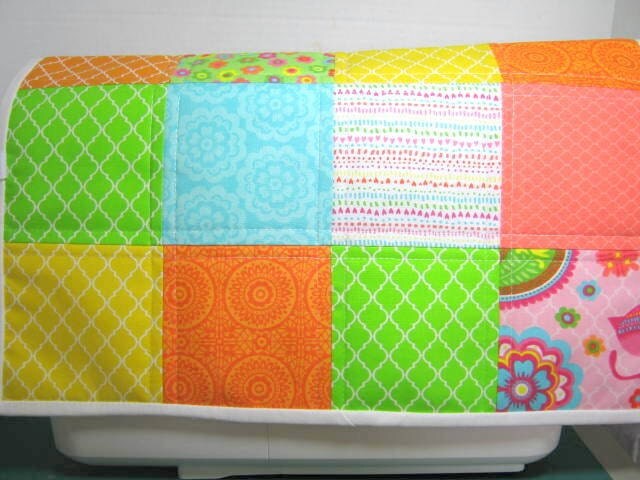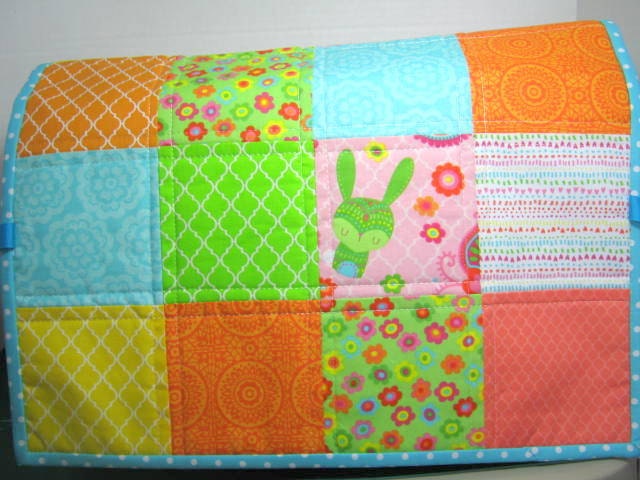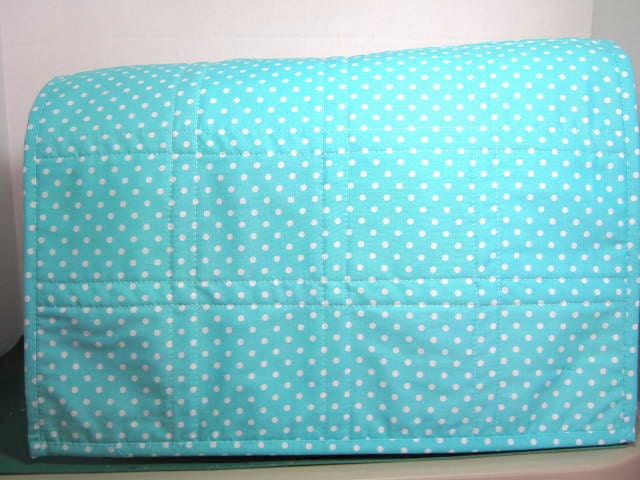 I  make them reversible too.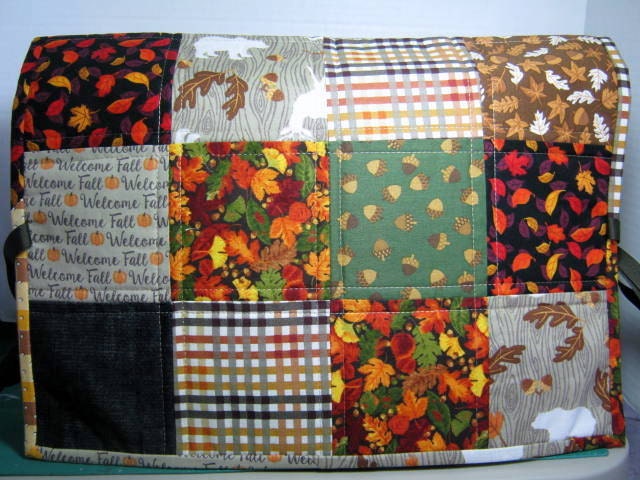 My machine is one I model them on.  My machine measures about 17 inches long and the height is about 13 so 26 inches in depth that I make my covers fits well.
I do make covers slightly smaller for smaller machines and larger.  
My dust covers can fit more than a sewing machine.  All you need to do is measure your machine to see if the cover would fit.
Dust covers are a great way to protect a sewing machine while at the same time making it nice to look at when a machine is not in use.
I haven't put up my newest bag yet but it is coming.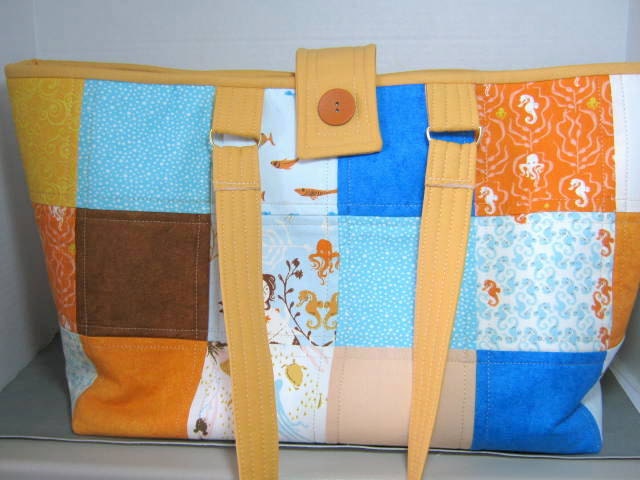 I hope to get it posted today.
Have a great day.
Bye for now.