June started out cool around me but is promising to heat up this weekend.  I'm taking advantage of the cool weather to put my foot to the pedal.  Sewing machine pedal that is.  Above is one of my new tote bags.
I make my tote bags for crafters to carry knitting supplies but my totes can be used for other tasks as well.  It can be used for a weekend getaway.  Roomy enough to cart home treasures from the local flea market.  It's great to store items.  I'm sure you can think of other uses as well.
Here's the inside.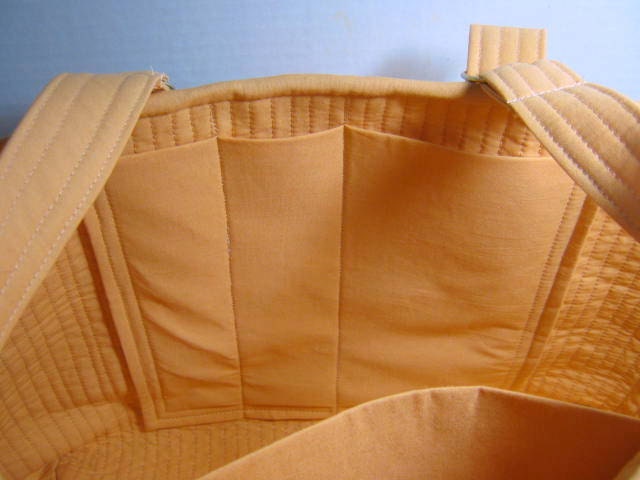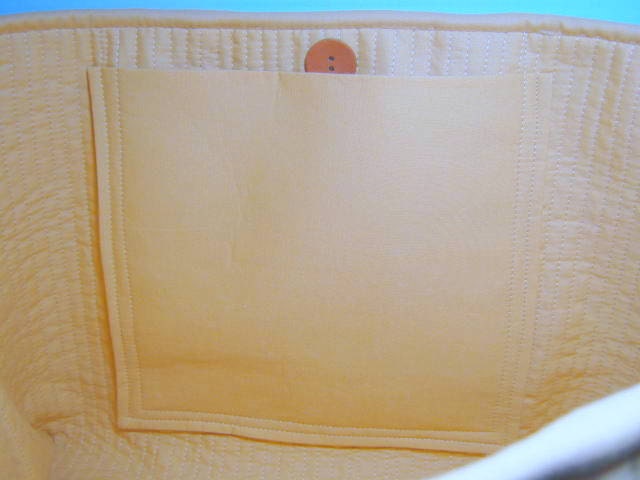 Here's the backside of the tote.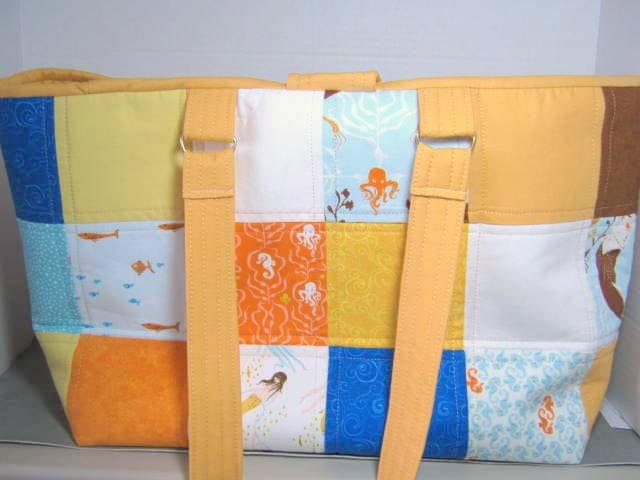 And a closeup view of my work.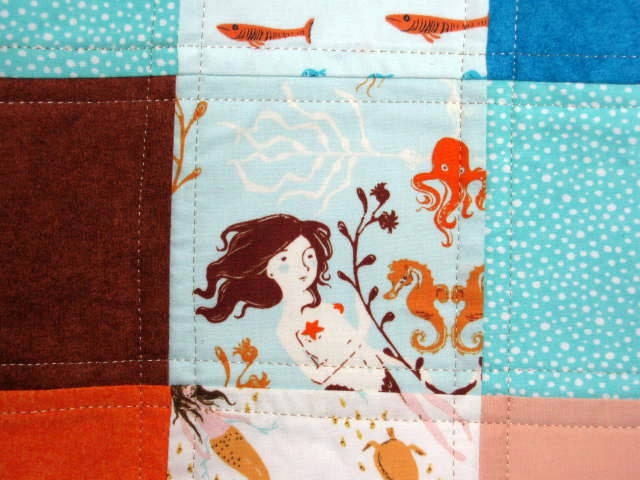 The colors remind me of the beach.  Long lazy summer days.  Years ago I spent many a day at Huntington Beach.  I would throw a beach ball with my friends or watch the big shipping boats moving along far out in the lake.
Summer fun.  My summer fun includes crafting my totes, rolls and dust covers.  I've got plans for more hobo bags plus my other shops will get some new goodies as well.
I hope that the beginning to your summer is turning out great.  
Bye for now.